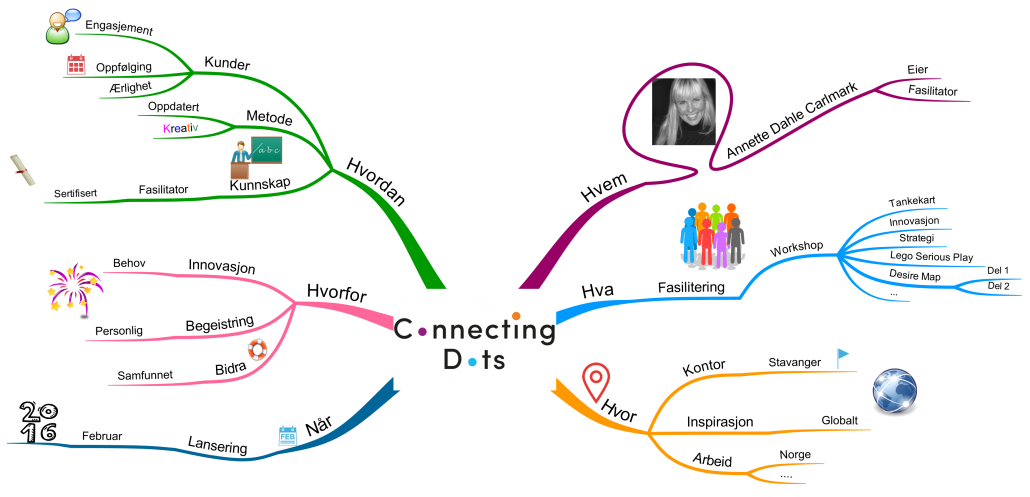 MIND MAPPING
Mind map is a method used to visually create and gather information. You can use mind map within aspects of life where clearer thinking will improve your achievements. Mind map is proven to increase productivity, creativity, and memory.
This versatile technique is already assisting over 250 million people around the world on a number of tasks, including brainstorming, identifying new possibilities, organizing, project-management, teaching, presentation, and much more!
Facilitator Annette Dahle Carlmark has had the pleasure of being taught and trained by the founder of the modern mind map, Tony Buzan, and honours his technique and method.
A basic course in mind maps, includes:
Principle and method
Examples of applications
Practical implementation / case
It is possible to combine a basic course with customized theme; imindmap (software), presentation and sale.
Duration: 2 – 4 hours