About Connecting Dots
Connecting Dots is a workshop-concept launched in February 2016. Connecting Dots assists corporations to execute and complete meaningful workshops within innovation- and alteration-processes, and problem-management. They also offer the program The Desire Map for individuals. All workshops are facilitated by Annette Dahle Carlmark.
"I have always taken an interest in how we learn, co-act and create. After completed my education in finance and project-management, I have tirelessly sought knowledge about these processes. This journey has brought me to engaging courses and workshops held by top-of-the-class and inspiring speakers. One of the many positive effects of these trips is that I have been introduced to one of the most fascinating consequences of learning: changes. My goal now is to be just as engaging and inspiring to people and corporations who, for some reason or other, experience or desire change. For the change to have a greater meaning and as such be of greater value, one has to be aware of what happens in these processes. That aspect is exactly what drives me, to see new ideas take form, that change is seen as something positive, and that processes which started as a problem, a challenge, or an opportunity, ends as something of greater value."
Annette's professional background is diverse with experience from a variety of fields, where her roles have differed. The last 10 years, she has been project-manager for one of Stavanger's biggest event-companies. Through this work, Annette has been introduced to a number of interesting businesses in the region and assisted them with company-development, client-management, and communication – all in all a wonderful experience. Now, however, she wishes to contribute with a more in-depth knowledge and guidance to innovation-processes and problem-management.
To keep her self as updated as possible on methods and how large international corporations work with innovation-processes, Annette participates regularly on conferences, courses and meetings.
The Desire Map Workshop is a program where you map out what you desire to feel in your life, and use this acquired consciousness to guide your choices. Annette's core desired feelings are: FREEDOM, FEARLESS, CONNECTION, STRONG, AND SPARKLE.
"To be aware of these feelings has enriched my life, and the feeling of emptiness after achieving a goal belongs to the past – now I feel happiness and fireworks!"
Check out our Products to see what we can offer.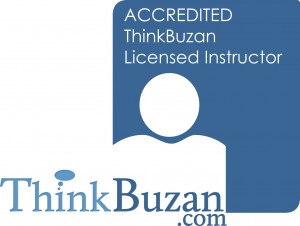 Products
Connecting Dots facilitate workshops within both professional and personal issues. The products aimed at corporate market focus on innovation-processes and creative problem solving. Are you interested in participating in workshops aimed at personal growth and change, please check out: The Desire Map Workshop – Level 1 and 2.
Welcome!